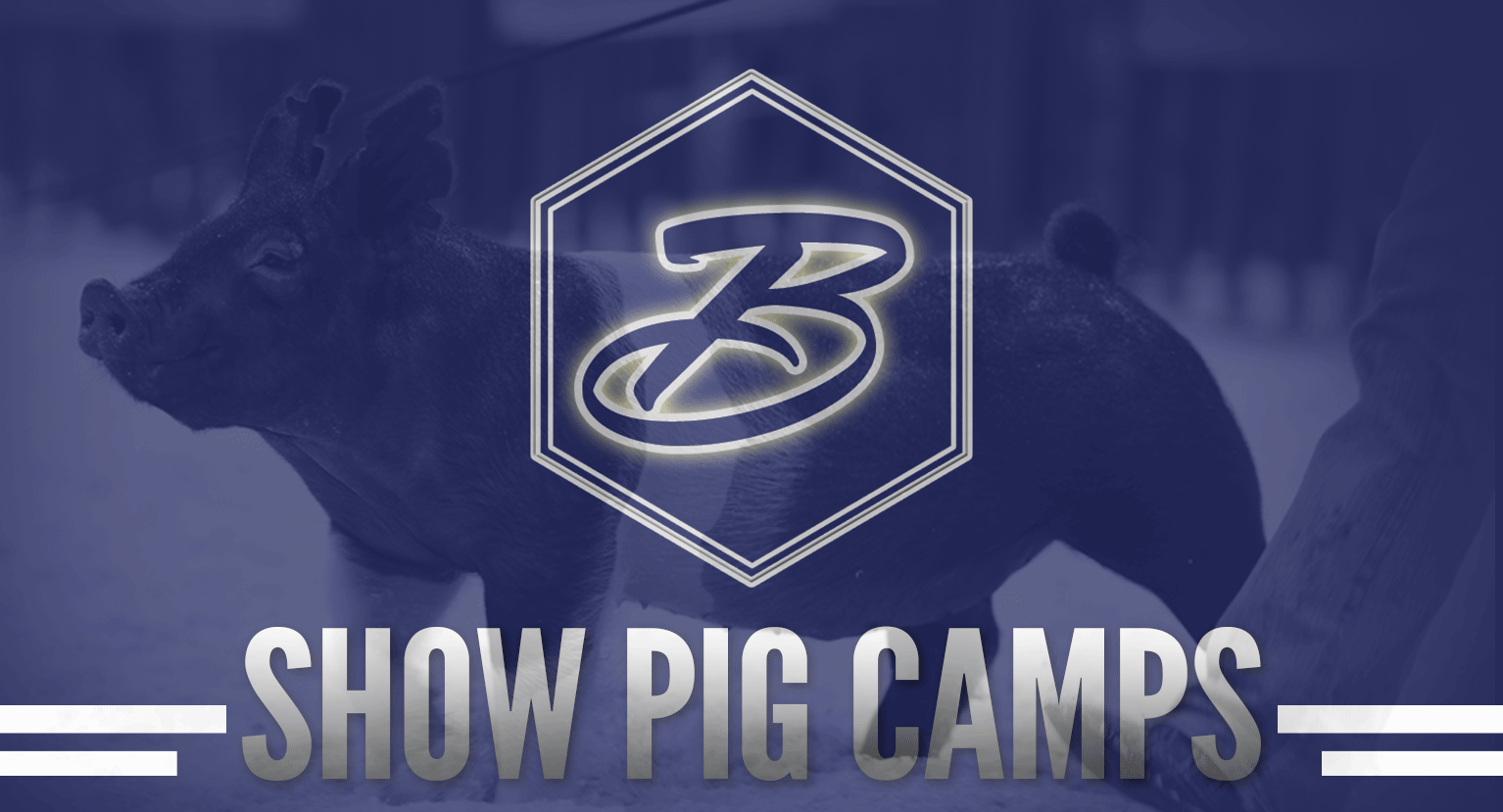 Brockman Farms Show Pig Camp Schedule:
April 23-24, 2022
May 21-22, 2022
June 4-5, 2022
All three camps are FULL and registration is closed.

---
Location for camps:
Brockman Farms Showpig Camp & Sale Facility
27601 Denn Rd.
Montgomery, Tx 77356
We ask that you bring pigs, if possible, for the hands on showmanship section. However, it is NOT REQUIRED that you bring pigs. There is a possibility that we will be able to provide extra pigs, in the event that they are not available you will still learn a significant amount even if you can't bring pigs and we will still be able to work with you on showmanship.
There are pens set up so you can unload your pigs or leave them on the trailer. You can unhook your trailers and leave them at the camp facility overnight as well.
Camp agenda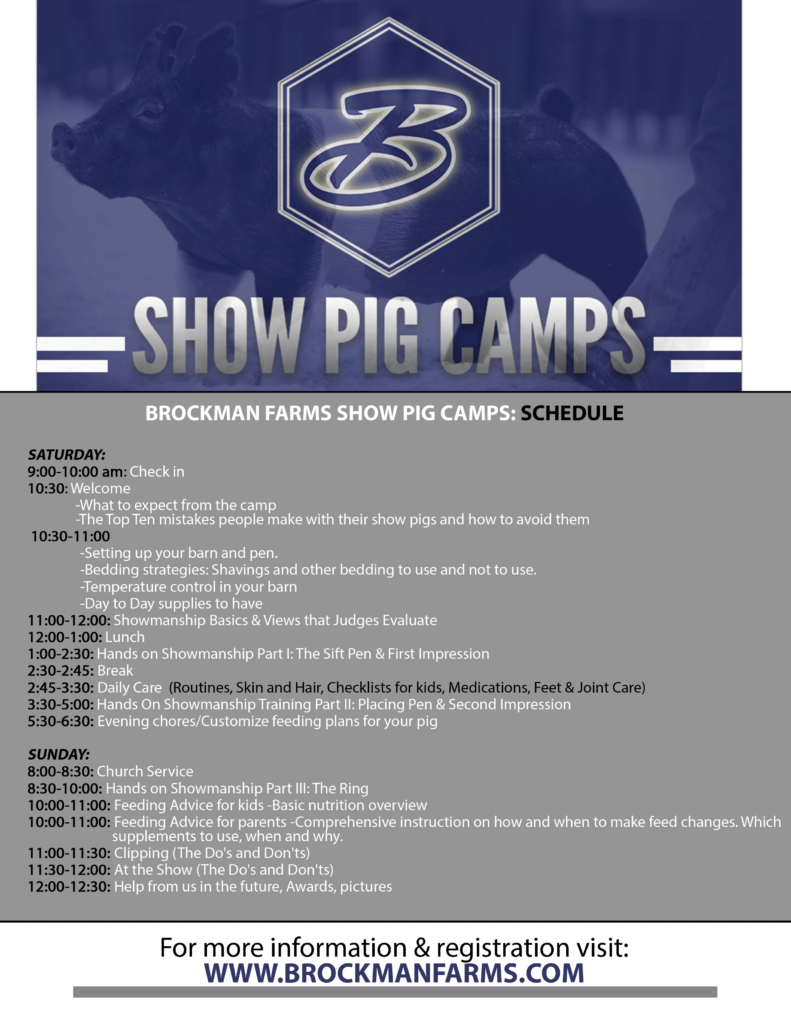 MORE INFORMATION ABOUT OUR CAMPS:
Josh and Carrie are passionate about helping families get to the winners circle. The level of competition at major and county shows is tougher now than it's ever been and as a result pigs MUST be cared for, fed, and shown to a "T" to be competitive.
For the last ten years Carrie has been coordinating show pig camps and her and Josh want to provide an intense learning experience for kids, whether this is their first year to show a pig or they are a seasoned veteran in the ring!
The three main areas of focus at Brockman Farms Show Pig Camps will be:
-SHOWMANSHIP: 
Hands on, one on one showmanship training with each exhibitor! We limit the number of exhibitors at each camp to be sure that we can diligently work with each kid on their specific showmanship needs.
-MANAGEMENT AT HOME & AT THE SHOW:
Our motto is "Do the small things right and BIG things will happen!" Whether it's at home or at the show we believe there are essential management practices that must be done for you to be successful. We want to make sure that each family leaves knowing the small things we believe make a BIG difference!
-FEEDING ADVICE & PERSONALIZED FEEDING PLANS: 
In this day and time the proper feeding plan and adjustments can make or break your show pig project. Let us help make sure you're on the right track with a customized feed plan for your pig!