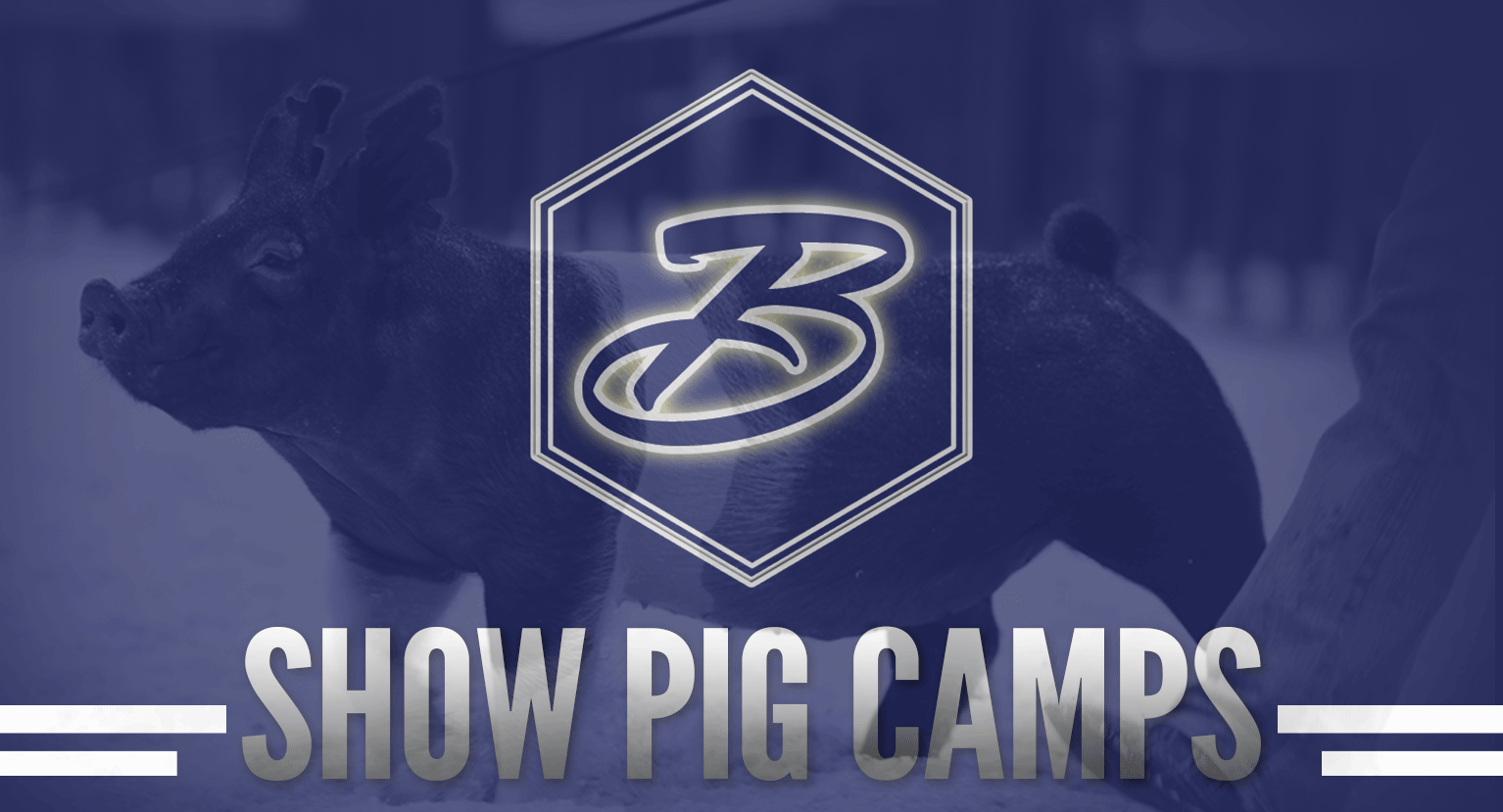 2018 Brockman Farms Show Pig Camp Schedule:


August 18-19, 2018 - Giddings, Texas - Registration closed - CAMP IS FULL!
Lee County Fairgrounds
2495 West Hwy 290
Giddings, TX
September 1-2, 2018 - Denison, Texas - Registration closed - CAMP IS FULL!
Texoma Expo Grounds
499 R.C. Vaughan Road
Denison, Texas 75020
September 8-9. 2018 - Lubbock, Texas - Registration closed - CAMP IS FULL!
Lubbock Cooper Ag Farm
January 5, 2019 - Colgate, Oklahoma - Registration and details coming soon!
We are extremely excited to announce that Brockman Farms will be hosting SHOW PIG CAMPS across Texas, Oklahoma, Louisiana and California starting this summer!
Josh and Carrie are passionate about helping families get to the winners circle. The level of competition at major and county shows is tougher now than it's ever been and as a result pigs MUST be cared for, fed, and shown to a "T" to be competitive.
For the last ten years Carrie has been coordinating show pig camps and her and Josh want to provide an intense learning experience for kids, whether this is their first year to show a pig or they are a seasoned veteran in the ring! These two day camps will be limited to the first 30 exhibitors to register per camp.
The three main areas of focus at Brockman Farms Show Pig Camps will be:
-SHOWMANSHIP: 
Hands on, one on one showmanship training with each exhibitor! We limit the number of exhibitors at each camp to be sure that we can diligently work with each kid on their specific showmanship needs.
-MANAGEMENT AT HOME & AT THE SHOW:
Our motto is "Do the small things right and BIG things will happen!" Whether it's at home or at the show we believe there are essential management practices that must be done for you to be successful. We want to make sure that each family leaves knowing the small things we believe make a BIG difference!
-FEEDING ADVICE & PERSONALIZED FEEDING PLANS: 
In this day and time the proper feeding plan and adjustments can make or break your show pig project. Let us help make sure you're on the right track with a customized feed plan for your pig!
To help and assist us facilitate and organize these camps we have hired Riggin Barham as our Show Pig Camp Coordinator. Riggin will also be an addition to our customer care program to help our pig customers with feeding advice visits and show day prep. Riggin has been working closely with Josh, through the feeding period and at the major shows the past three years and has been an incredible asset to our team.
We are excited to welcome Riggin to the Brockman Farms team!